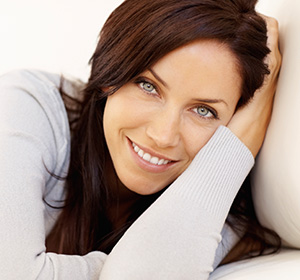 Are you part of the 50% of the population that experiences fear going to the dentist? If you are, rest assured we understand your fear, and know many of our patients feel much the same way. We know that many of our patients want to have a healthy mouth, teeth that last, and a lovely smile, but have had the obstacle of anxiety keeping them from attaining this.
Our caring team can talk to you about the sedation treatment options available to you. With sedation treatments, you can get multiple procedures done in the same visit without the added stress of anxiety that often comes with visits to the dentist.
If there was a way that you could have your dental treatment accomplished in minimal visits, with no pain and little anxiety, would you be encouraged to seek out dental care? Hopefully the answer is a resounding yes!
For your convenience, we offer both oral conscious sedation and nitrous oxide treatment. Learn more about these solutions below.
Oral Conscious Sedation
With the oral conscious sedation dentistry treatment, we administer a pill before your appointment, which you take it before your arrival. Oral conscious sedation methods are safe and easy to use, and offer patients a way to undergo dental procedures while awake but without being easily stimulated by noise. However, because the oral conscious sedation dentistry might make you a little woozy, you will need to find transportation to and from your appointment.
Nitrous Oxide
Nitrous oxide, also called laughing gas, is a time-tested safe gas that is combined with oxygen that you inhale during a dental procedure. The gas is administered to you via a mask placed over your nose and is inhaled normally.
Laughing gas works quickly and dissipates quickly, so you can drive to and from your appointment without risk. You remain awake during the procedure, but laughing gas helps you stay relaxed throughout. Furthermore, laughing gas has no smell and is a gentle sedation method, so you don't have to worry about there being any harsh odors or dire side effects.
Advantages of Sedation Dentistry
With sedation dentistry, many of our patients experience little to no pain during their procedures.
When using sedation dentistry, we can often perform several procedures in one visit. This saves you time and undue stress! Sedation dentistry can sometimes not only take away your dental anxiety, you may even start to look forward to your visits with us!